Fashion
Carner Barcelona: Intoxicating Scents with No Toxins
When you express something as intoxicating, it conveys a strong sense of excitement. Expert perfumers designed Carner Barcelona fragrances with that intoxication. Also, these are perfumes with absolute respect for the environment.
The scents they have are a hundred-percent sulfates-free, parabens-free, and phthalates-free. Then, the wood caps are from sustainable European forests. The brand continues to explore ingredients and materials that are considerate of nature.
Brief History
Carner Barcelona focuses on indelible projects that link tradition with universal modernity. The brand started with a sheer desire to produce authentic sensorial encounters. It is getting inspiration from genuine emotions and experiences of life's fleeting yet meaningful moments.
Sara and Joaquim Carner are from a family of Spanish leather artisans. They learned the importance of quality craftsmanship and the value of local work.
The Carner siblings established the perfume brand in 2010. They merged their love for the Mediterranean and Barcelona with prime perfumery. They have instilled these values in Carner Barcelona.
Reasons Why People Choose Carner Barcelona
Carner Barcelona is a perfume that gives you the contemporary spirit of Barcelona. You will love its soul, history, culture, art, and effortless way of living. Here are some of the reasons why people pick this perfume.
Mediterranean Soul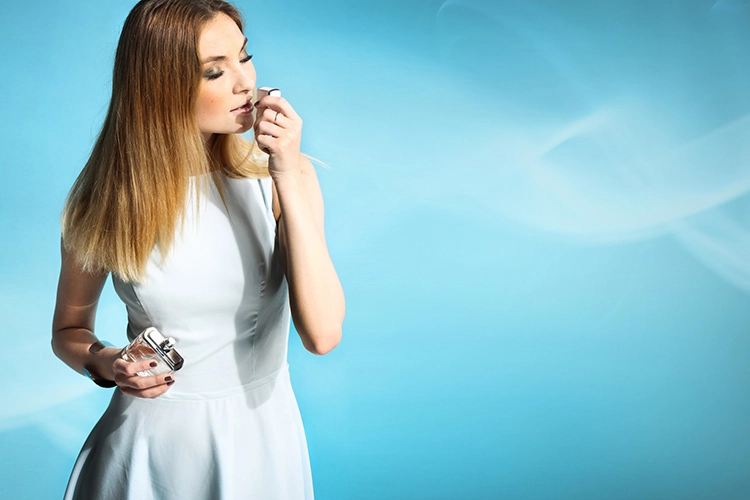 The art, culture, and simple lifestyle of the Mediterranean define Carner Barcelona. Each perfume has the Mediterranean soul, a lifestyle full of vitality and freshness.
The design's decency and authenticity allow the brand's values to emerge. They contextualized it in the Mediterranean and even the local crafts.
Emerged in Barcelona
The creative process and the design of these perfumes take place in Barcelona. Signature scents that are genuine and full of character. Barcelona is an unceasing source of inspiration, architecture, and culture.
These are fragrances with their own identity, manufactured in Barcelona by true artisans. The unique method merges history with the contemporary lifestyle. And it is even integrating the vitality of its people.
Carner Barcelona relies on the experience and dedication of local suppliers. Infused in these perfumes is the Mediterranean culture that they want to evoke.
Distinctive Quality
The brand produces exclusive perfumes and creations for those who love fragrances. These scents are created with the most refined ingredients. A mixture that evolves on the skin throughout the day, revealing all its details.
The elegant glass bottle complements the contemporary spirit of Barcelona. Its pure and minimalist form represents the simplicity and effortless attitude of living on the Mediterranean coast.
Top 5 Carner Barcelona Perfumes
Tardes is of the brand's first perfumes and was created by Daniella Andrier. It is from the Original Collection of Carner Barcelona perfumes. It's a serene and enveloping scent that spreads peace and harmony.
The scent opens with notes of Brazillian rosewood, almond, geranium, and rose. It is then complemented with plum, celery, and Virginia cedar for the heart notes. Finally, base notes of heliotrope, tonka bean, and musk to cap it off.


Latin Lover entices the attention of the senses. Then it captivates and produces sparks of desire. There is a delicate balance between its smooth seduction and powerful passion. The perfume has a provocative and addictive scent that has full of character.
Opening with initial notes of bergamot, magnolia, and ylang-ylang blended with a bouquet of heart notes. These flowery notes are violet, lily of the valley, jasmine sambac, and narcissus. The scent closes with notes of benzoin, Indonesian patchouli, and white musk for the base.


Salado is the scent of sun-kissed skin speckled with salt crystals from a summer ocean dip in blue waters. It is refreshing, like the Mediterranean breeze that brushes across your hair at the side of the sea.
The scent starts with bergamot, pink pepper, and petitgrain Paraguay notes. Then, they infuse the fresh cucumber and orange blossom for the middle notes. It balances the scent with wood, salt, and musk base notes. Salado is an aquatic perfume that will bring you to ocean coves and Mediterranean waters.


Black Calamus is an aromatic spicy fragrance for women and men. They launched the scent in 2016 with top notes of calamus, black pepper, coriander, and papyrus. Mixed with heart notes of labdanum, osmanthus, Turkish rose, and Spanish labdanum. They blended Mexican vanilla, agarwood, incense, and juniper notes to seal the scent.
This perfume opens with notes of Sicilian lemon, Calabrian bergamot, angelica, and honey. Next, they mixed the middle notes of fig, heliotrope, benzoin, and Egyptian jasmine. Then, there are notes of vanilla, Peru balsam, Australian sandalwood, and musk for the base.
El Born is a fragrance that journeys you through the cobbled streets of one of the oldest neighborhoods. The streets that have seen Barcelona's history.
Toxin No More With Carner Barcelona
Combining the culture of the Mediterranean with the breeze of Barcelona, Carner Barcelona has established this fragrance range. It is a range that involves Spanish influence's vitality, vibrance, and spirit.
Carner Barcelona is your must-have brand if you want unconventional and refined fragrances to match your style.