Travel
Some Compelling Reasons to Choose Clearwater, Florida This Spring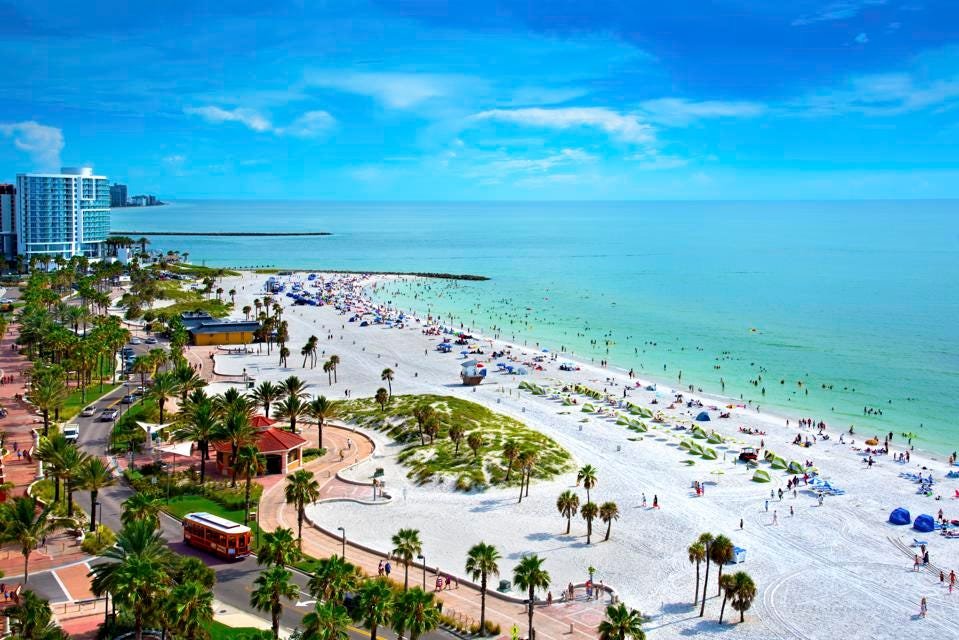 As the name suggests, Clearwater is like a sparkling jewel on the Gulf Coast of Florida offering a stunning view of the barrier island on which it is located. This stunning beach getaway is perfect for vacationers of all ages and interest groups.
This spectacular beach getaway is connected to other parts of the country and the world via the Tampa International Airport and the St. Petersburg Clearwater Airport, which is closer.
What sets Clearwater out as a special getaway beach destination is its miles of sparkling white sandy beaches amidst crystal clear water, from which this town got its name.
There's plenty to see and experience during your vacations to Clearwater but for that, you need to consult a reliable and experienced tour adviser.
The other major advantage that this lovely destination offers is a safe environment where your family can be with you without any worries as you would like them to be.
In the true tradition of a year-round beach destination except during the summer rains there is no dearth of lodging and accommodation that fits all kinds of budgets for families and solo travelers alike.
Similarly, there are an endless number of food outlets serving the best in local seafood as well as other types of fast food and fine dining options to make your Clearwater vacation linger in your mouth.
An enchanting getaway on a barrier island on the gulf coast
Barrier island chains offer a breathtaking aerial view where you can see the long and narrow stretches of sandy islets that appear like a barrier between the deep blue sea and the shoreline.
The lagoons and backwaters between the Clearwater barrier island chain on the Tampa coastline are where all the action takes place.
Travelers from across the country and the world come to this breathtaking location to spend their vacation after seeing pictures and videos of the place.
The most exciting part of Clearwater is that the town and its surroundings live up to its picture-postcard look and feel every last bit of the time you spend here.
Perfect for families as it has a safe and clean environment
There are many beach destinations in many parts of the United States as well across the world that are not safe for entire families to visit and enjoy their stay.
Planning a trip with your family but are worried about the state of safety and security at the destination that you choose? You need to ask your tour adviser "Is there any safe destination for family vacations near me?"
Clearwater is one of the safest beach destinations in the country and is also reputed for the level of cleanliness it maintains. That's an additional benefit, especially with little children around.
Choose the right tour planner to get optimum value
It is not always easy to find tour advisers who offer you great bargain deals as well as great destinations with great places to stay.
However, when you consult a top tour management company like My Wow Vacations, you not just get all of that but also a lot more.